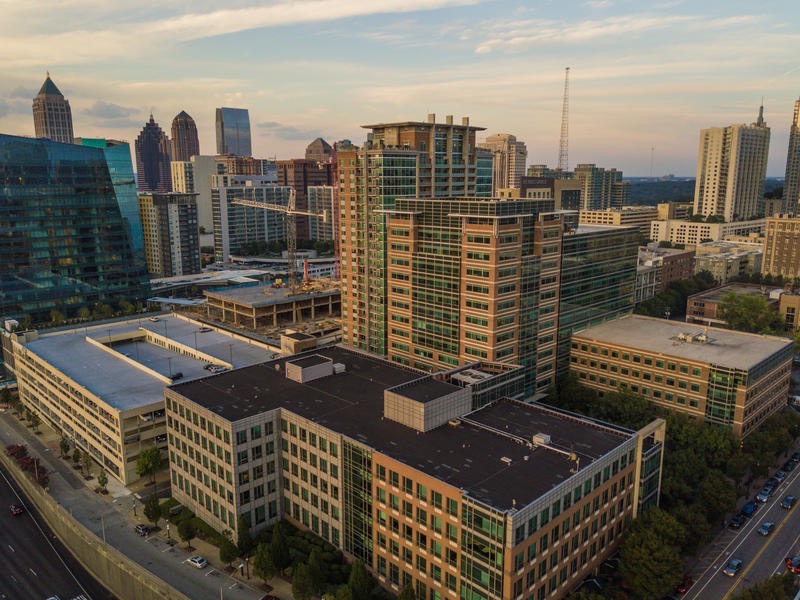 Georgia Tech is a Catalyst for Corporate Innovation and Technology Development
Georgia Tech's community of innovation brings together education, research, industry, and government with a focus on creating transformative opportunities, strengthening collaborative partnerships, and positively impacting the economy and society.
Georgia Tech acts as a catalyst for co-located corporate labs and as a convener and connection point between industry, academia, and Atlanta's robust startup community. Through the Office of Institute Relations, Georgia Tech is able to work across campus to steward these relationships and align a company's goals with university programs and resources. 
Tech Square is a focal point for co-located corporate innovation and development teams and startup generation for metro Atlanta, and the broader southeastern U.S. The 35+ corporate operations co-located on or adjacent to campus, represent a range of corporate activities including accelerators, customer discovery centers, innovation labs, technology development centers, collaboration spaces, and research centers.   
These corporate centers are able to connect and learn from each other, expanding the innovation pipeline to new collaborative opportunities and ideas. The Economic Development team welcomes the opportunity to help identify the best campus resources that support the innovation and technology goals of our partners.