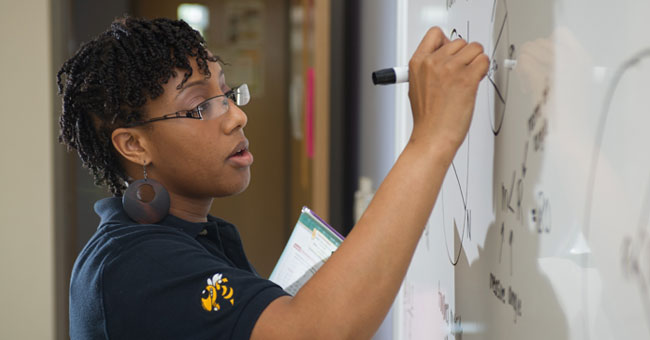 A Vital K-12 Partner
Helping to educate Georgia's youth in science, technology, engineering, and math (STEM) is an important strategic priority for Georgia Tech.
By collaborating with education groups, state agencies, schools, corporations, and opinion leaders throughout the state, we use our resources to increase student engagement and performance.
For Parents and Students
Download fact sheet for parents and students
We invite all students and parents to check out our campus for everything from Saturday and summer STEM programs to free campus events.
For Educators
Download fact sheet for educators
Joint grant proposals, teacher professional development, and program evaluation are ways to utilize Georgia Tech resources.
Campus Visits and Tours
Campus visits are ideal for exposing our youth to college. Groups of grades 10-12 should register on our Campus Visit website.
Groups of grades K-9 should reach out to the following campus contacts, based on academic interest: