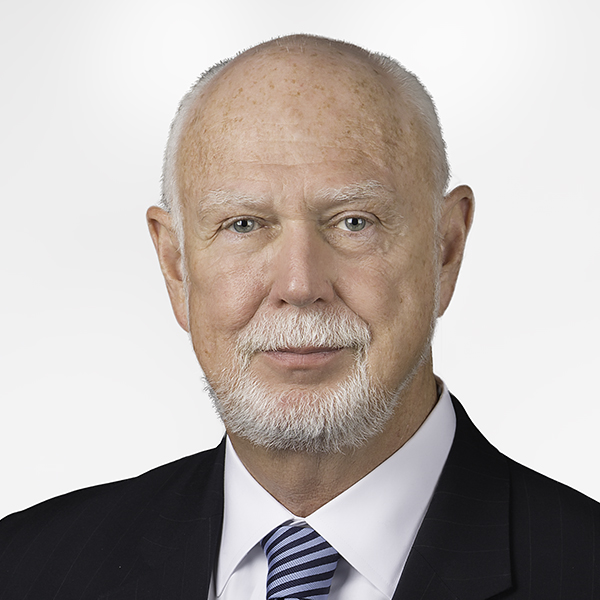 C-STAR Distinguished Lecture Series presents:
Mr. James H. Crocker
Event Date:  Wednesday, November 18, 2015
Welcome Reception:  6 p.m.
Lecture: 7 p.m.
Location:  LeCraw Auditorium, First Floor
               Scheller College of Business
               Georgia Tech
Why We Explore?
We explore because exploration has been written in the human heart. The exploration of space is mankind's greatest adventure. Today, given the social and environmental needs of the world, how can the existence of space exploration be justified? This question has been raised throughout the history of exploration, not just in the space age. This talk speaks about the reasons we explore and the priceless value of exploration.
About the C-STAR Distinguished Speaker
   Jim Crocker is Vice President and General Manager of the International line of business for Space Systems Company at Lockheed Martin Corporation. Space Systems International is the primary interface between Space Systems and Lockheed Martin International in order to maximize the inherent benefits of each entity. In this role, Mr. Crocker is responsible for international business strategy, capture management, new business orders closure and customer relationship management.
   Prior to assuming his current role, Mr. Crocker was Vice President and General Manager of the Civil Space line of business at Space Systems. He held executive responsibility for critical national space programs relating to human space flight and space science missions including: planetary, solar, astrophysical and Earth remote sensing for civil government agencies.
   He began his career as a junior engineer working on Apollo 17 and SkyLab missions. Since then Mr. Crocker has had an extensive career across the space industry, holding positions at Ball Aerospace and Technologies, the European Southern Observatory in Chile and Germany, Sloan Digital Sky Survey, the Center for Astrophysics, Johns Hopkins University and Space Telescope Science Institute – all prior to joining Lockheed Martin in 2002.
   Mr. Crocker has led some of the world's most important projects in astronomy and astrophysics. Notably, he is known for conceiving the idea and leading the team that developed COSTAR – the solution to the flawed optics of the Hubble Space Telescope. He also played a major role in the design and construction of the Very Large Telescope in Northern Chile and served as project manager for the construction of Sloan Digital Sky Survey.
   Mr. Crocker has a bachelor's degree in electrical engineering from the Georgia Institute of Technology, a Master of Science degree in engineering from the University of Alabama–Huntsville and a Master of Science degree in management from Johns Hopkins University.
   He is an Associate Fellow in the American Institute of Aeronautics and Astronautics (AIAA) and is a Fellow in the American Astronautical Society (AAS). Mr. Crocker has received numerous honors including the Space Telescope Science Institute Outstanding Achievement Award and two NASA Public Service Medals for his work on the Hubble Space Telescope. He is a recipient of the AIAA von Karman Lectureship in Astronautics Award, received the AAS Industrial Leadership Award and was elected to full member of the International Academy of Astronautics.
   Mr. Crocker is active in the local communities through STEM outreach initiatives and is a member, and past chair, of the Board of Trustees of the Denver Museum of Nature and Science.
About the Center for Space Technology and Research (CSTAR):
The Center for Space Technology and Research (C-STAR) organizes, integrates, and facilitates Georgia Tech's space science and technology research activities. C-STAR brings together a wide range of Georgia Tech faculty who are active in space-related research and functions as a focal point for the growth of the space industry in the state of Georgia. C-STAR personnel are advancing the frontiers of astrophysics, Earth science, planetary science, robotics, space policy, space technology, and space systems engineering. C-STAR was established in 2013 and is led by Robert D. Braun (Director) and Thomas Orlando (Associate Director). C-STAR is actively engaged in partnerships with NASA's Jet Propulsion Laboratory, the Georgia Department of Economic Development Center of Innovation for Aerospace, and the Georgia Space Grant Consortium.